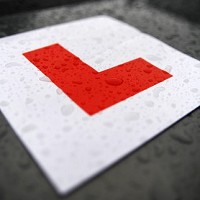 The Driving Standards Agency (DSA) has hit out at copycat websites that are tricking learner drivers into paying an extra fee to book their driving test.
The agency has revealed a fee in the region of £30 is often charged, although some sites have charged even more through premium rate phone lines. This has left some applicants forking out an extra £95.
Learners booking through the dishonest sites are still required to pay the DSA charge of £31 for the theory test, in addition to between £62 and £75 for the practical exam.
Some sites offer "free retakes" to would-be motorists who failed the theory test for an additional £28.50. However, it is stipulated deep in the small print that this is only available to those who failed by just one mark.
DSA chief executive Alastair Peoples said it is "unacceptable" some websites try to take advantage of learner drivers.
"We've already taken action with Trading Standards and the Advertising Standards Authority to make sure that they don't use official logos, trademarks or make misleading claims," he said.
"We continue to monitor these sites and explore new ways to counteract activities."
Copyright Press Association 2013