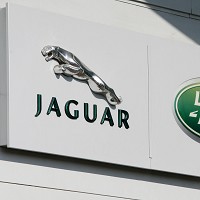 Jaguar Land Rover (JLR) has announced its strongest half-year sales performance yet.
It says the 240,372 vehicles bought all over the world is more than the first half of any year in its history and represents a 14% increase on its sales between January and the end of June 2013.
What's more the half-year total is greater than the company's sales in all 12 months of 2010.
Land Rovers made up the vast majority of the total, 196,785 (up 14%), while the firm sold 43,587 Jaguar cars (up 16%).
The firm sold 17% more vehicles last month compared to June 2013, close to 40,000.
JLR group sales operations director Andy Goss said the sales were "very encouraging".
JLR rivals are also faring well. Bentley's sales rose 23% between January and the end of June, while BMW-owned Rolls-Royce also revealed higher half-year sales figures than ever before.
Copyright Press Association 2014