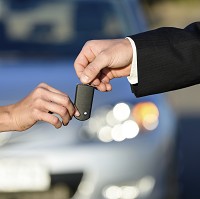 Image comes before safety for the majority of young drivers, according to Brake.
Research by the road safety charity reveals only 37% of drivers aged 17 to 24 think about safety when buying a car .
They place more importance on infotainment systems, such as stereos and mobile phone capabilities, than safety features like anti-lock braking systems, air bags, traction control and crumple zones.
In addition to this lack of interest, young drivers also have a lack of awareness when it comes to safety standards.
For instance, only 23% of those polled know what Euro NCAP - the five-star safety rating system - is.
Brake's deputy chief executive Julie Townsend says safety should always be the number one consideration when buying a car.
But she claims any vehicle is ultimately only ever as safe as the person behind the wheel, so choosing the safest possible vehicle still needs to be combined with legal, considerate driving on the road.
The survey shows older drivers are more aware of safety when buying a car than their younger counterparts. Some 48% think about the level of protection that a motor will offer them and their loved ones.
Ms Townsend adds a large part of the casualty reductions on the roads in recent decades can be attributed to advances in vehicle safety technology.
She urges all drivers - young and old - to take advantage of these advances as much as possible, to better protect themselves, other road users and pedestrians.
Copyright Press Association 2015