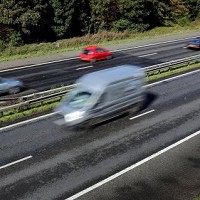 Roads in the UK could be given 'star ratings' as part of a bid to help drivers stay safe when getting from A to B.
The official ratings, proposed by ministers, would help identify the safest and most dangerous routes across the country, as well as put the unwanted spotlight on local authorities with the worst safety records.
Roads Minister Robert Goodwill has urged the Highways Agency and councils to consider the merits of adopting such a system.
It would work on a five-star rating basis, similar to the EuroRAP programme, which grades the safety of Europe's major roads, and he believes it could have a comparable positive impact if it comes to fruition.
Motorists would be able to see the roads and regions nationwide with the highest accident risk using the star system and therefore plan their journey accordingly to avoid the most dangerous routes.
It is also hoped that naming and shaming the local highway authorities which have the worst safety records would prompt them to look after their roads better and make improvements where necessary.
Copyright Press Association 2014