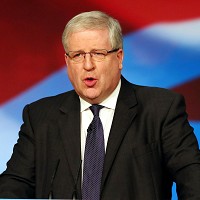 A disagreement over Government plans to implement an 80mph speed limit on UK motorways looks to be being won by the current transport secretary Patrick McLoughlin, with road safety the priority.
Former transport secretary Philip Hammond first proposed the move at the 2011 Conservative Party Conference, claiming the higher speed limit would benefit the economy by hundreds of millions of pounds. However, Mr McLoughlin, now at the helm of the Department for Transport (DfT), is less convinced and more concerned about the safety of motorists.
A DfT spokesman told Fleet News that they had been discussing the economic, safety and environmental implications, but would not be proceeding with trials until a proper consultation had taken place.
Road safety charity Brake has joined the 'No to 80' coalition which opposes the proposal, and it argues that more deaths and injuries on the roads would occur if the change was implemented. Brake also argues that we would see increased carbon emissions, and increased financial burdens on the NHS, emergency services and on the public with the rising costs of fuel andcar insurance .
McLoughlin appeared to put the proposal on hold at the weekend when he told the Times: "You would have to do trials in certain areas, so it's not something that's a high priority."
A source close to Mr McLoughlin went one step further in also telling the Times: "This is not going to happen with Patrick McLoughlin as transport secretary. Safety is paramount to him and his view of how to run the roads and he would not be confident about how you would do it."
Copyright Press Association 2013