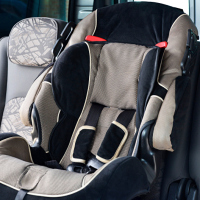 Motorists are being warned to stop using five specific child car seats immediately following an urgent recall that has been prompted by safety concerns.
It is feared the shells of the Mamas & Papas models that are being recalled by Argos could crack in the event of an accident.
Parents are being advised to stop using the seats - made exclusively for Argos - and to take them back to their local store for a full refund.
A statement issued by Argos says a "potential safety concern" has been identified. That, the statement adds, means the seats' shells may crack under impact and "therefore not provide the intended level of protection to the user".
The retailer is apologising for any inconvenience caused by the recall.
The recall relates to Mamas & Papas' Mercury Group 1 Black, Mercury Group 1 Grey, Mercury Group 1-2-3 Back, Mercury Group 1, 2, 3 Grey and Mercury Group 2-3 Black and Grey models. The relevant Argos catalogue numbers are 297/7526, 411/9100, 305/6037, 397/9530 and 245/4829 respectively.
Copyright Press Association 2016. Motoring News articles do not reflect the RAC's views unless clearly stated.