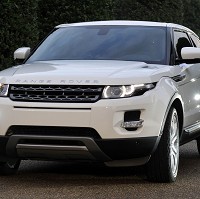 Better safeguards are being urged to stop the power of keyless ignition systems "falling into the wrong hands".
The call by the Society of Motor Manufacturers and Traders (SMMT) comes after reports suggest the equipment is being exploited by thieves.
The SMMT says such equipment is installed in the first instance for legitimate use by workshops and technicians, in order to carry out routine maintenance in the months and years after the sale of a vehicle.
However, the motor industry warns that a "minority of individuals" are obtaining the equipment to access vehicles fraudulently.
As well improved safeguards within the regulatory framework, the SMMT says severe penalties are needed to act as a deterrent for the unlawful use of the equipment .
Recently The Times reported that following a spate of thefts, some owners of Range Rovers in London were left unable to obtain car insurance .
According to automotive research centre Thatcham; 294 Range Rover Evoque and Sport vehicles were stolen in the capital between January and July this year; while 63 BMW X5s were also targeted by thieves.
A Jaguar Land Rover spokesman responded by saying that unlawful re-programming of keyless entry systems is a problem felt across the whole industry.
Copyright Press Association 2014