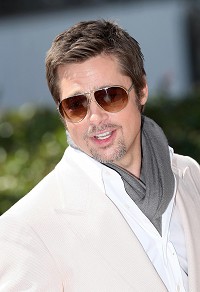 Traffic police in Russia have come up with a novel way of slowing traffic - by enlisting the help of Brad Pitt.
According to a Russian newspaper, cardboard cut-outs of Pitt dressed as a traffic policeman have been placed at crossroads on the most dangerous roads in Omsk.
It is hoped Pitt - accustomed to stopping passers-by in their tracks - can help the authorities in their long-standing battle against speeding.
Russia has one of the highest amounts of traffic accidents in Europe.
The campaign appears to have been a success so far. Omsk officials claim accidents are down as star-struck drivers ease off the accelerator to look at the cut-out.
The paper, Argumenty i Fakty, quotes Dmitry Ziryanov, a local official who came up with the idea as saying Pitt is "kind of like a colleague for us".
Copyright © Press Association 2009