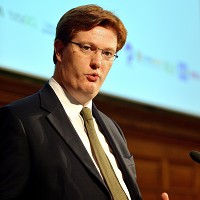 Ministers have put forward strong evidence that some remote rural areas in Scotland, North Yorkshire and Devon should receive a 5p per litre fuel duty cut.
Discounts currently apply in places like the Scottish islands, Isles of Scilly and other island communities in Europe, but they have never been applied on the mainland.
Now, Chief Secretary to the Treasury, Danny Alexander, has put forward the "strongest possible evidence" to the European Commission to secure an extension for ten towns across Britain.
The areas selected have consistently higher pump prices, as they are more than 100 miles from the nearest refinery and have lower population density.
Now motorists already battling rising costs such as road tax and car insurance may benefit from the new scheme.
As a Highlander, whose own constituency would benefit from the scheme, Mr Alexander explained that fuel prices tended to be highest in areas where cars were needed the most.
His plan is to extend the tax cut already delivered for remote islands to mainland rural areas, and he commented: "We have put together the strongest possible evidence base to try and maximise the places that get it.
"As I've said before, it won't be easy to get this agreed with the Commission, but I will do everything I can to make this happen."
If successful, the number of Britons benefiting from fuel tax discounts would increase to 120,000 and the commission is expected to announce its decision on the proposal next year.
Copyright Press Association 2013