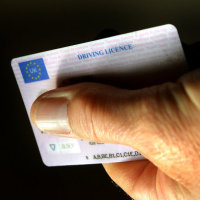 A change to European driving rules means some motorists who have diabetes will no longer face losing their licences "unnecessarily", it has been revealed.
Currently drivers with diabetes who use insulin, have suffered one or more severe hypoglycaemia episodes - known as "hypos" - and have needed someone else's assistance have to inform the Driver Vehicle Licensing Agency (DVLA).
The Diabetes UK charity says the fact that the DVLA does not distinguish between people who only suffer "hypos" when they are asleep and those who have daytime episodes has resulted in some motorists having their licences taken away "unnecessarily".
But following a review, the European Commission says the driving ban on those whose blood sugar drops to dangerously low levels only while they are sleeping should be lifted.
A spokesman for the agency says the " common-sense " changes mean it will be able to consider licensing on a case-by-case basis, using risk assessments and medical evidence.
It is thought the DVLA will be asked to implement the changes by 2018.
Diabetes UK's chief executive, Chris Askew, says: "It is, of course, absolutely imperative that we ensure everyone on our roads is healthy and safe to drive.
"But this must be done in a way that is fair, and not to the detriment of drivers with diabetes who are currently unfairly penalised.
"The European Commission is absolutely right to ask the DVLA to overturn the ban on night-time hypos and we are delighted this is happening, having campaigned for five years now to get this ban lifted and put a stop to some people with diabetes losing their driving licence unfairly."
Mr Askew adds that losing their driving licences in such circumstances has caused stress and anxiety and, in some cases, even resulted in people losing their jobs.
Copyright Press Association 2016. Motoring News articles do not reflect the RAC's views unless clearly stated.