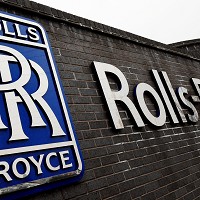 Iconic UK engineering group Rolls-Royce will cut 2,600 jobs over the course of the next 18 months.
It is part of a large-scale restructuring process that will mainly affect its aerospace operation as it responds to a tougher economic climate.
The company announced earlier this year that it will fail to grow in 2014 due to the impact of defence spending cuts, but it maintains that it will be stronger and more profitable for letting staff go.
Most of the planned headcount reduction is expected to take place next year but so far Rolls-Royce has refused to comment where the cuts could happen, meaning staff in the UK could be at risk.
The engines giant employs 12,000 people at four locations in the East Midlands, as well as 1,500 at five sites in the North West and 2,400 employees at six locations across Scotland, so the threat is very real.
It has more than 55,000 people in 45 countries on its books altogether, of which over 17,000 are engineers.
The company's customer base is made up of around 380 airlines and leasing firms, 160 armed forces, 4,000 marine customers including 70 navies, and 1,600 energy and nuclear customers, among a host of others.
Copyright Press Association 2014