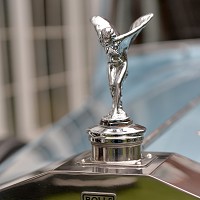 Cambodia was once one of the poorest nations on earth and according to the World Bank, the average person there still has an annual income of just £595.
But that is not stopping luxury car manufacturer Rolls-Royce from opening a showroom in Phnom Penh, the country's capital city.
Research suggests that the average Cambodian would have to save up their entire earnings for more than 200 years to buy the cheapest Rolls-Royce.
According to Paul Harris, the car maker's regional manager for Asia-Pacific, just five of its vehicles have been sold in the south-east Asian country in the last nine years.
But he said the luxury firm has signed a deal with Cambodian business HGB Group to open the showroom in July as demand for luxury cars is now forecast to grow alongside the country's economy.
Cham Prasidh, Cambodia's industry minister, said people's rising living standards have resulted in various car manufacturers deciding to dip their toes in the Cambodian market.
Copyright Press Association 2014