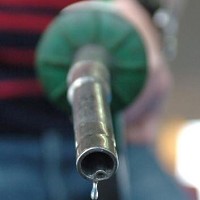 A rogue trader has caused an unexpected rise in the future price of oil, which could lead to motorists paying more to fill up their car.
The trader at London-based PVM Oil Futures caused his employer to lose $10 million (£6 million) after making unauthorised trades.
The activity came to light after irregular trading on City and Asian markets led to a rise in the price of crude oil.
The name of the employee has not been revealed, but PVM said it was investigating the unauthorised trades.
In a statement managing director Robin Bieber said: "PVM can confirm that it was the victim of unauthorised trading.
"As a result of a series of unauthorised trades, substantial volumes of futures contracts were held by PVM."
The unexpected trading, which took place in the early hours of the morning, caused a spike in London Brent crude futures to an eight-month high of $73 (£45) per barrel.
The trades were made on ICE Futures Europe, part of the Intercontinental Exchange, where traders can buy or sell crude oil for delivery in several months' time.
Mr Bieber added: "PVM expects the highest standards of conduct from its people and takes contraventions of those standards extremely seriously."
Copyright © Press Association 2009