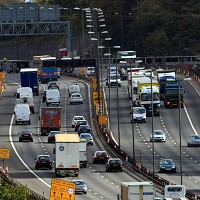 Road workers will take a break over Easter to improve bank holiday journey times for motorists.
The Highways Agency, which is set to become Highways England from April 1, has set itself the target of completing or lifting 209 sets of roadworks on motorways and major A-roads across England by April 2.
It means 97% of its 9,534-mile network will be free of roadworks in time for what is always a busy holiday period.
The aim is to help drivers and their passengers get from A to B with minimum disruption to their journey.
Some 371 miles of roadworks at 147 locations will be completed by the Highways Agency before the Easter holiday.
And 62 sets of roadworks and lane restrictions will be removed across 201 miles of carriageway from 6am on April 2 to midnight on April 7.
Lane restrictions or temporary speed limits will remain in place at 69 locations to ensure the safety of motorists.
Copyright Press Association 2015