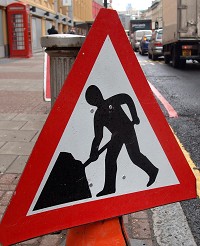 Traffic disruption is due to be caused near York as work continues on a £9m scheme to improve road surfaces and install overhead signals.
The Highways Agency said road closures will take place from 8pm to 6am between August 10 and 13, and have been planned for when traffic flow is at its lightest.
It said diversion routes will be clearly marked.
The A64 will be closed between Grimston Bar Interchange and North Lane, with traffic diverted via the A1237, Strensall Road and Towthorpe Moor Lane.
The A1237 will shut up to and including Malton Road roundabout and a section of the A1036 will be closed at Hopgrove Lane South.
Project manager Steve Wright said the resurfacing work is necessary, including the anti-skid surfacing at roundabout approaches.
He said: "We are carrying out this work at night in order to try and minimise the disruption to drivers."
He urged drivers to plan their journeys and allow extra time to complete them.
Copyright © Press Association 2009