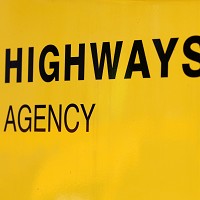 Junction 17 on the M5 will be subject to intermittent and varying roadworks from January 8 until the end of February.
There will be narrow lanes and lane closures as well as some full closures of the sliproads during work being undertaken by the Highways Agency.
The work in South Gloucestershire will focus on upgrading the signs and lining on the southbound off-slip to allow traffic to move towards the Cribbs Causeway area more swiftly.
This extensive work is being carried out as part of the Government's pinch point programme, which consists of smaller scale road network infrastructure improvements targeted at congestion hotspots.
The objective is to ease congestion and improve journey times by enhancing some of the busiest pinch points in England and Wales.
The Government and the Highways Agency both hope to see large returns from a relatively small investment in Britain's overburdened road network.
The Highways Agency has stated that there will be big returns for the drivers and businesses in the area over time, although there may be short-term disruption in the near future.
Copyright Press Association 2014