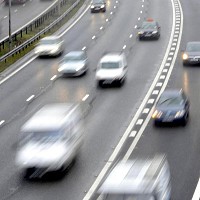 Motorists in Scotland are facing a major crackdown by police - who will target bad drivers and issue advice at the roadside.
Police chiefs have signalled their officers are to increasingly use simple verbal warnings to help change the way many drivers behave behind the wheel, instead of issuing points or a fine.
In one week from September 27, more than 7,000 vehicles were stopped which led to 1,400 prosecutions - mostly fixed-penalty notices - and as many verbal warnings.
Pete Williams, head of external affairs at the RAC, has given his backing to the move.
"It goes without saying that anything that reduces accidents and fatalities on the roads is welcome," he said.
"Fortunately we have seen the numbers of accidents continue to go down and in Scotland, the latest figures from the Department for Transport show the number of accidents has come down by almost 1,000 from 8,409 in 2010, to 7,541 in 2013.
"But there are concerns about driver behaviour and as part of our Report on Motoring 2014 we have called on the Government to address issues around the deterioration of some motorists' understanding of current laws of the road and best driving practices."
While supporting the crackdown, Mr Williams has urged caution over the way it is conducted.
"Police Scotland need to be careful that they are not making the vast majority of law-abiding motorists feel like criminals if they are being pulled over just because a certain police officer takes a negative view of their driving," he added.
"It isn't yet clear what the criteria is for stopping a motorist and if it is left to the opinion of the individual officer, it could set a dangerous precedent and send the wrong message to drivers who may feel victimised for simply going about their own business."
Copyright Press Association 2014