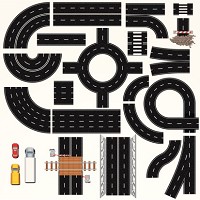 Improving the way roads are managed could save the taxpayer at least £2.6 billion over 10 years, according to the UK Government.
Better long-term planning, creating a watchdog for road users and turning theHighways Agency into a publicly owned company could all serve to create massive savings in spending, according to the Department for Transport.
The Highways Agency - a branch of government - maintains motorways and other major roads in England.
The claims were made by Roads Minister Robert Goodwill in a statement to MPs as he introduced a consultation on changing the agency's status.
He says the changes would make the spending of the £28 billion earmarked for roads by 2022 more efficient.
"The Government believes that the proposals set out in this consultation provide the freedom and flexibility for the roads operator to deliver efficiently and effectively without day-to-day interference from central government," he told the Commons.
Copyright © Press Association 2013