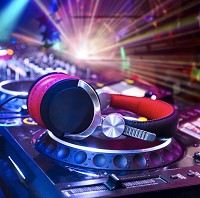 Partygoers will have the chance to dance the night away in a nightclub with a difference - as a motoring festival gets underway in Coventry.
To mark the opening night of Motofest, The Greyfriars Green tunnel - part of the city's ring road network - is to be turned into The Tunnel Club; a temporary discotheque big enough for 5,000 revellers.
Some of the best DJs in the UK will be spinning decks underground in the newly-constructed tunnel, in what organisers of the event, taking place over the last weekend in May, are calling a world first.
The plan, backed by Coventry City Council, is to convert the underpass in just four hours. It will be officially opened during the three-day festival.
Councillor Rachel Lancaster says it is a unique way to celebrate the opening of the new tunnel.
She claims the nightclub will show off the £59 million Friargate development and emphasise how the project is going to play a big part in the increasingly successful regeneration of the city centre for years to come.
Copyright Press Association 2015