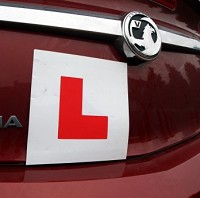 A driving expert has urged young motorists to be vigilant on the roads after losing their L-plates.
Peter Rodger, from the Institute of Advanced Motorists (IAM), wants young drivers to make sure they are responsible before and during driving, and he has issued a few handy tips.
He says basic checks on a vehicle should always be carried out to reduce the chance of a breakdown. These include checking tyre pressure and tread, fluid levels, lights, mirrors and windows.
Mr Rodger also warned young people to be vigilant when it comes to alcohol and driving. He suggests leaving off alcohol altogether if driving. He also said people should be aware of alcohol still being in the bloodstream the day after drinking.
Passengers, such as friends and family, can act as a distraction to drivers of all ages, so Mr Rodger said it is vital that those in control of a car keep concentrating on the road.
He added that young drivers should not be intimidated by motorways, which can be daunting to those who have never driven on them. According to the IAM, motorways are statistically our safest roads.
Copyright Press Association 2014