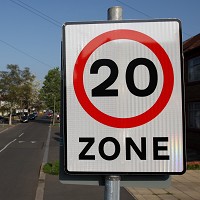 A top safety charity has revealed the best and the worst performing local councils in terms of road deaths and serious injuries last year.
The best performing were Nottinghamshire, Tower Hamlets and Chester/Chester West - which saw a drop of 98, 81 and 78 respectively in terms of people killed or badly injured on their roads last year in comparison with 2012.
Lancashire, Kent and Cumbria were the worst performing local authorities, according to the Institute of Advanced Motorists (IAM).
Lancashire posted 72 more people being killed and seriously injured in 2013, with 70 more in Kent and another 43 added to Cumbria's total.
Simon Best, chief executive of the IAM said: "Figures will always vary from year to year but the wide variations do suggest that some councils are much better at putting measures in place that are having a marked difference in reducing the numbers of deaths and serious injuries on their roads.
"As the economy improves spending on road safety must be seen as a priority across the whole of the UK with clear strategies in place to reduce the number of people killed or seriously injured on our roads. Even one death or injured person on our roads is one too many," he added.
:: The statistics included a top 10 of Nottinghamshire, Tower Hamlets, Chester/Chester West, Suffolk, Hackney, Staffordshire, Islington, Greenwich, Gloucestershire and Redbridge.
:: Lancashire, Kent, Cumbria, Norfolk, East Sussex, Rotherham, Wirral, Surrey, Worcester and Hampshire made up the bottom 10.
Copyright Press Association 2014