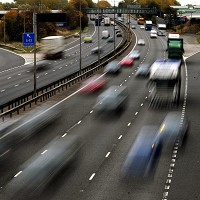 A road safety charity has put together new guidance to help businesses advise their workers on how to drive more safely.
Brake's resource pack is aimed at businesses and organisations of all sizes but particularly small and medium-sized enterprises (SMEs) that do not place as much emphasis on road risk management.
Bigger firms can use the resources to pass on motoring and road safety advice to contractors and smaller firms in their supply chains.
The Brake Professional resource pack, backed by the Department for Transport, makes it clear that by managing the risks of driving, businesses could improve their net incomes.
The guidance is said to be important, as nearly one in three deaths in crashes on Britain's roads involve vehicles being driven for work purposes.
They all affect the businesses the people work for, but have an even more devastating impact on the victims' families and friends.
Copyright Press Association 2015