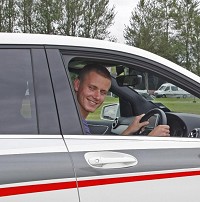 Newly qualified young drivers in Scotland should have restrictions placed on their licences so they can build up their skills and experience in low-risk situations, thus helping to save lives, an SNP backbencher has said.
Although the Westminster Government rejected the idea, Holyrood should be given the power to carry it out, added Mark McDonald.
The North East MSP advocated the proposals by road safety charity Brake which wants at least a year of learning and a "novice" licence valid for two years, upon passing a practical test.
Brake, said new drivers should not normally be allowed on motorways, or to drive between 11pm and 7am, and should be supervised by an over-25.
MSPs have debated calls for more power to change laws covering motorists.
Copyright Press Association 2012