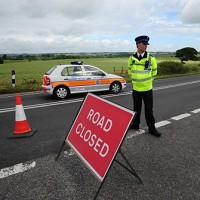 The RAC has reiterated the need to set national road safety targets, following the release of worrying figures.
The amount of road injuries - including fatal incidents - has increased again, according to unconfirmed Government statistics.
There were 19 more deaths (1,730) in the 12-month period to last September than in the year before (1,711); representing a 1% increase. The number of people severely hurt or tragically killed rose 4% over the same period to 24,360, while slight injuries climbed by 5% to 168,540.
RAC head of external affairs Pete Williams said: "It is alarming to see that years of progress on road safety appears to have come to an abrupt halt.
"The RAC has highlighted the lack of focus that the current government has shown to road safety, but this is surely the wake-up call that is needed to give the topic the attention and resources it deserves."
He went on: "These worrying figures are also a reminder for this and the next government of the need to set national targets for reductions in road fatalities and serious accidents. "
Thursday's provisional Department for Transport (DfT) statistics did offer some positive news for summer driving.
The three months between last July and September saw a drop to 450 deaths from 468 the summer before. The amount of people severely hurt or killed in this period was also down, by 2% to 6,450.
Copyright Press Association 2015