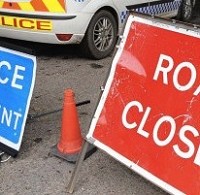 Road casualties across the spectrum are up, reversing a downward trend that has lasted for nearly 20 years, according to official figures.
The last time casualty figures went up was in 1997.
The "significantly concerning" statistics have prompted the RAC to call for ministers to fast-track a new nationwide road safety strategy. Casualties among older people - the fastest-growing category - particularly need to be addressed.
Last year's death tally of 1,775 was 4% up on 2013. The amount of minor injuries and serious injuries jumped by 6% and 5% respectively, the Government's numbers reveal.
Three in four of the additional road fatalities in 2014 were pedestrians, as this tragic number shot to 446 - an increase of 12%.
David Bizley, chief engineer of the RAC, said: "These figures will make for disappointing reading by the Government, road safety professionals and the general public; it does appear that the days of annual reductions in road casualties now appear to be well and truly over.
"The rise in the numbers killed or seriously injured among the pedestrian, cyclist and older age groups is of significant concern.
"The 17% rise in over 60s killed on our roads, the largest increase of any age group, is a timely reminder of the challenges of dealing with an ageing population, that need to be tackled - not just in terms of older drivers, but also what measures can be taken to keep older pedestrians and cyclists safe on increasingly busy roads.
"National efforts to tackle road safety appear to be stalling, after decades of progress in reducing the numbers killed or injured on the roads.
Mr Bizley continued: "A new national strategy on road safety cannot come soon enough.
"These figures serve to highlight just how pressing the need is for road safety to be given the political focus it clearly so desperately needs.
"The national picture also masks significant local disparities - some London boroughs have witnessed shocking increases in road casualties, with Waltham Forest seeing a 50% increase in casualties year-on-year."
The number of people aged at least 60 who died on the country's roads in 2014 ballooned to 535, an increase of 16.6%
Meanwhile child road deaths increased by more than 10% to 53 last year from 48.
As many as 113 cyclists died on British roads during 2014, while the amount of serious injuries rocketed to 3,401, a hike of 8.2%. Cycling casualty numbers overall rose for the first time in 15 years
Serious injuries across the board went up by 9.5% to 22,807 - 20 years since they last rose.
Motorbiking fatalities jumped to 339, a rise of 2.4%, while severe injuries increased by 8.7%.
Copyright Press Association 2015