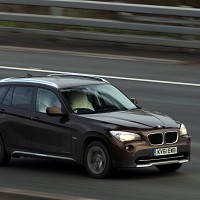 Fatal road accidents involving drivers between 17 and 24 years old have fallen by 10% since 2010, new figures show.
And the number of passengers in this age group killed when a young driver is behind the wheel dropped by 24% over the same period, according to the Institute of Advanced Motorists (IAM).
Still, new drivers are by far the most likely to be involved in a road accident, which can make it difficult for young motorists to find a cheap car insurance quote .
Several factors could be behind the improving figures such as fewer young people passing their driving test, the positive effect of road safety campaigns and tough economic times making it harder to start driving so early on in life.
In 2011, a total of 148 drivers aged between 17 and 24 were killed in addition to 93 young passengers. In 2012, this decreased to 133 drivers and 71 passengers.
Separate US research found that the risk of an accident involving a young driver increases as the number of passengers of a similar age travelling in the car goes up.
IAM chief executive Simon Best said: "Road safety has been improving for everyone in the UK in recent years and that is reflected in the improved situation for new drivers. But, it's worrying that our younger people are still at such high risk of causing death and injury to themselves. These figures show an urgent need to improve awareness of the risks for younger drivers and their passengers."
"We know that inexperience and overconfidence are significant factors in crashes among the younger age group and addressing this issue must be a top priority. By delaying its Green paper the government has missed a great opportunity to provide better training, more support and learning from a younger age. In the meantime parents and young people should follow the IAM's tips for young passengers to maximise the chances of survival."
Copyright Press Association 2014