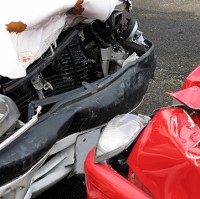 Road accidents might cost the UK more than £34 billion a year, according to Government estimates.
The Department for Transport (DfT) based its figures on the loss of output due to injury, the medical costs and the human costs of casualties.
Latest figures suggest reported British road accidents cost an estimated £15.12 billion in 2012 - but this included what's known as damage-only accidents and did not take account of unreported accidents that involved injuries.
With that in mind the DfT said the true annual cost could rise to around £34.3 billion.
Such a huge figure may serve as a reminder to motorists to ensure they have appropriate car insurance and breakdown cover in place for peace of mind when out on the roads.
Nevertheless there was at least a slight glimmer of hope in the latest figure, with the 2012 total of £34.3 billion actually around £500 million lower than the total for 2011.
Copyright Press Association 2013