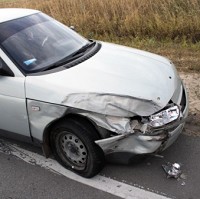 A new online map has been created with the aim of showing road accident blackspots in the UK.
Road users are being encouraged to contribute to the UK Road Accident Map by uploading details of accidents they have been involved in.
If it proves successful the resource could prove interesting from acar insurance as well as a road safety point of view, providing at-a-glance risk information about specific roads.
The idea is that by highlighting accident blackspots the map will empower road safety campaigners to lobby for improved road safety measures in their local areas.
As well as information submitted by motorists and cyclists, the map also includes data from the Government's 2011 Road Safety Accident dataset.
The free-to-view resource, which has been developed by Osbornes Solicitors, enables users to gain further insight by filtering results according to severity of accident, type of vehicle and weather conditions.
Copyright Press Association 2013