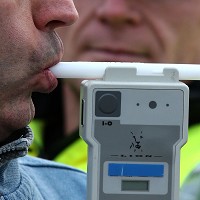 Those under the age of 25 are more likely to drink and drive than older motorists, new figures suggest.
The data revealed by the Association of Chief Police Officers (ACPO) shows that during the annual anti-drink-drive initiative over the Christmas period 28,228 drivers under the age of 25 gave roadside breath tests and a little over 6% of them failed (1,788).
Over the same period 74,327 people older than 25 were tested and almost 4% of the tests proved positive (4,042).
Drink drivers are more likely to be involved in crashes, and a conviction can invalidate a car insurance claim.
Christmas 2014 saw police use more intelligence-based tactics in deciding which drivers to stop and test. They carried out fewer tests than the previous Christmas period but there were more positive tests for under 25s at Christmas than the previous year (1,675).
The head of road safety at the Royal Society for the Prevention of Accidents (RoSPA), Kevin Clinton, is backing the new police approach but he says there should not be any reduction in breath tests.
He remains concerned about the number of young people who are still driving with excess alcohol as he says they are risking their own lives and those of other road users.
Copyright Press Association 2015