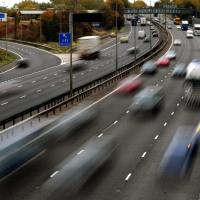 Drivers are benefiting from a growing number of insurance policies, according to new research.
The British Insurance Brokers' Association (Biba) reveals a 40% jump over the course of the last year, meaning there are now nearly 455,000 live policies on the market.
Black box policies, also known as telematics policies, reward drivers for driving carefully. A small device that records speed and distance travelled, as well as acceleration, braking and cornering, is fitted to a car in order to build up a picture of a person's driving style.
All of the data is used to determine a risk profile. Those who are deemed to be the safest drivers receive the biggest discounts.
Graeme Trudgill, executive director at Biba, says t elematics technology is fast becoming the motor insurance solution of choice among young drivers as it gives them the power to take control of their own premiums by electing to have their driving behaviour monitored.
He adds other benefits include safer roads, fewer cases of uninsured driving and greater personal safety because the boxes can act as a breakdown locator.
Industry statistics highlight a 40% drop in crash risk when a new driver has a telematics policy.
Copyright Press Association 2016. Motoring News articles do not reflect the RAC's views unless clearly stated.