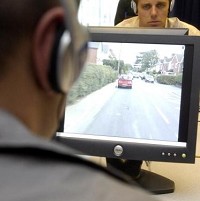 The use of language aids to help foreigners during driving tests is to be re-examined by the Government, with Road Safety Minister Stephen Hammond claiming a risk of fraud.
Mr Hammond has this week launched an eight-week public consultation on the merits of using foreign language voice overs and interpreters. He feels there is a risk of people bending the rules and a chance interpreters could "indicate the correct answers to theory test questions".
The Driving Standards Agency (DSA) will consider a number of options, including scrapping the voiceovers on theory tests and the use of interpreters across all tests.
As it stands, people who are not fluent in English or Welsh are entitled to pre-recorded voice overs for the car and motorcycle theory tests. The computer-based tests are available in 19 languages. Approved interpreters are also available on theory tests if the candidate does not speak one of the languages available.
Candidates pick up the cost of interpreters on the day of their practical test, adding to costs which will include car insurance should they pass, but the DSA is responsible for the costs relating to the voiceovers.
Copyright Press Association 2013