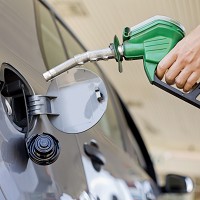 Urgent action is needed to improve worldwide fuel economy and meet a target of reducing average consumption by half in all new cars by 2030, according to a new report.
The study carried out by the Global Fuel Economy Initiative (GFEI) found that the combined global vehicle fleet is not managing to save fuel at a fast enough rate to achieve its ambitious goal.
A breakdown of figures reveals that the global average in fuel economy of light duty vehicles has shown a 1.8% improvement per year since 2005, from 8.0l/100km to 7.2l/100km or 32mpg.
But the GFEI, a combination of international agencies and research organisations, says progress is still well short of the 4l/100km (60mpg) average required and fuel economy needed to come down by 3% a year to meet the target.
The GFEI maintains that the goal is still achievable, but it is concerned with the progress being made in countries outside of the Organisation for Economic Co-operation and Development (OECD).
GFEI's executive secretary, Sheila Watson, said progress on fuel economy was being made, but more needed to be done to speed it up and support non-OECD nations by offering incentives to make it easier for them to reduce their figures.
Copyright Press Association 2013