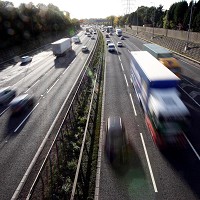 A renewed strategy to lower road carbon emissions was launched this week as a part of a 10-year plan to help save the environment.
The Low Carbon Vehicle Partnership (LowCVP) is hoping to continue its decade of campaigning to increase the number of greener vehicles on our roads.
A quarter of all cars, buses, trucks and vans are said to be the biggest culprits of carbon emissions, while the figures suggest a major cut is needed to meet the Government's target of an 80 per cent reduction in the next four decades.
Andy Eastlake, LowCVP's managing director, said its long-term plan includes a monitoring system which will help analyse emissions from when they are produced to their distribution, and finally when fuel and the vehicle are discarded.
He added: "The introduction of new transport fuels like electricity and biofuels mean that we will no longer be able to rely solely on measures of emissions at the vehicle tailpipe to assess our true progress in tackling climate change."
Copyright Press Association 2013