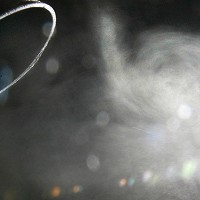 Renault has promised to reduce the harmful emissions emitted by its vehicles.
The French manufacturer will develop a technical plan over the coming weeks to address the issue, although it remains tight-lipped as to what this could entail.
A government-appointed commission in France recently claimed Renault's diesel cars failed pollution tests, with carbon dioxide and nitrogen dioxide emissions said to be too high.
It has raised suspicion that the company could be caught up in an emissions scandal similar to the one engulfing Volkswagen.
But sales director Thierry Koskas denies any wrongdoing. He says the manufacturer respects emissions norms in test conditions.
Renault stocks slumped last week after unions reported that anti-fraud investigators had raided several of the company's sites, possibly looking for emissions-cheating software on diesel engines.
Shares in other car companies also skidded amid fears that the Volkswagen emissions scandal may be spreading across the motoring sector.
Copyright Press Association 2016. Motoring News articles do not reflect the RAC's views unless clearly stated.