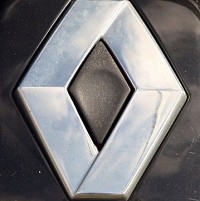 Renault is urgently recalling thousands of cars following a braking system glitch.
The French motor manufacturing giant found some of its Capturs had wrongly-positioned wheel-arch liners. This caused them to scrape against their brake hoses, prompting a recall of over 27,000 vehicles.
Drivers of the mini-SUV model in Ireland and the UK have been asked to have their vehicles inspected.
A safety recall warning has been sent to owners, saying that the error could impact upon braking efficiency.
A Renault spokesman says it is not a case of telling owners to stop driving their Captur immediately. He said a dashboard warning light will alert drivers to the fault. If an error occurs, owners will receive an obvious message telling them of any braking system error, he added.
The French crossover started rolling off production lines two years ago.
A year later it won What Car?'s award for the best small sports utility vehicle retailing for under £16,000.
Copyright Press Association 2015