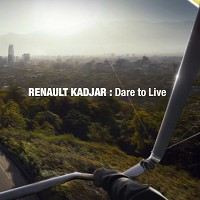 What's in a name? A question many car owners may have considered as a fleet of increasingly unwieldy names is released onto the market.
Renault is now joining the fray, with its new KadJar following the Bentley Bentayga and the Jaguar F-Pace. Appealing to French speakers, the "Kad" part of the moniker derives from the Continental "quad", implying off-road ability. Meanwhile the "Jar" part is apparently reminiscent of "agile" and "jailir", the latter implying something which suddenly appears.
Snappy title, but perhaps a not-so-snappy explanation, then.
The mid-size KadJar aims to compete with the Nissan Qashqai and the Volkswagen Tiguan, neither of which are slouches in the weird names department.
The car will be unveiled on February 2.
Copyright Press Association 2015