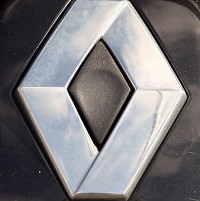 A French motor giant is offering electric vehicle (EV) drivers a fresh choice on batteries.
Eco-friendly motorists buying a car or van from Renault's electric range can choose whether to buy the batteries as part of their vehicle's purchase price, or just rent them.
The new ownership option sees Renault's Kangoo and Zoe Z.E. "i" vehicles sold with batteries included. Models inclusive of batteries will be at least £4,448 more expensive than those with rented ones.
These i-cars arrive with extra 60,000-mile batteries warranties over five years. This covers batteries which fall under their original 70% power capacity. This is on top of the normal 10,000-mile warranty for the overall car for four years.
Renault has slashed battery rentals by 44.4% from a minimum monthly £45 to £25 for non i-models. Such price structures suggest that lower-mileage motorists can gain most.
The firm says it represents an overall three-year saving of £1,008 (exclusive of VAT) on Renault's Kangoo Z.E, while £900 will be saved on the Zoe.
Renault's basic Expression model will cost motorists £13,995, while it is asking £18,443 for its new i-Expression.
The company's Dynamique will retail for £15,195, while its fellow upgraded stablemate, the i-Dynamique Zen will sell for a price chart-topping £20,043.
Copyright Press Association 2014