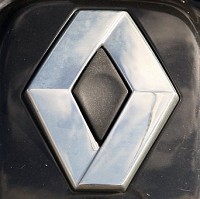 Renault has built on a great sales year with a hat-trick of trophies at the Scottish Car of the Year awards in Glasgow.
The French giant's best-selling model, the Clio, drove off with the best small car award; the Captur was named the top crossover vehicle and ZOE finished the night off perfectly when it was crowned the electric car of the year.
At a glittering ceremony held at the Thistle Hotel, Mark Potter the Director, Northern Region for Renault UK, said the three awards were suitable recognition for Renault north of the border.
He added: "We've had a great start to the year, especially with the arrival of our latest three superminis and the refreshed ScŽnic range. The greater shift towards economical, efficient cars is where our cars are really shining, and I'm delighted to accept these awards which prove that we're really hitting the mark."
The Association of Scottish Motoring Writers runs and judges the Scottish Car of the Year Awards, utilising a panel of 15 of its members. The association's president Alisdair Sutton said that Renault is enjoying a "new-found confidence on the back of some impressive new releases", all of which are available on UK forecourts with finance andcar insurance packages.
Mr Suttie added that the Clio continues to prove that small can be beautiful, and combines high fashion with low running costs, and the Renault Captur's desirable good design mixes with space for the family plus some of the most efficient engines in the segment.
Copyright Press Association 2013