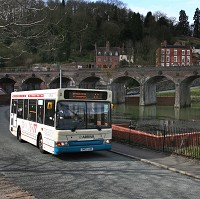 People living in isolated areas are to benefit from funding of as much as £4 million, which will be used to look at ways to improve transport.
The Transport Department wants the services available to remote and rural communities to be used and coordinated more effectively.
There is £2 billion available every year for transport in such areas already, but it is thought the services provided do not always fit together well with local communities.
Transport Minister Baroness Kramer said every available penny must be used to provide the transport people need to get to nearby towns, shops, schools and hospitals.
The pilot money will help councils demonstrate how things could be organised differently, by having providers work together, ultimately giving local people better transport links.
Baroness Kramer added that it was common sense to make sure people in remote areas had these much-needed transport options and the new money would make sure resources were being used to the maximum effect.
Copyright Press Association 2015