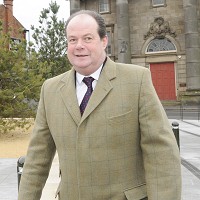 Reforms to "drug-driving" laws means it will be easier to prosecute drivers who get behind the wheel under the influence, the Government has announced.
Under the new proposals, eight illegal drugs; including cannabis, ecstasy, cocaine and heroin will be under scrutiny, and any drivers showing only a small trace will face prosecution, according to Transport Minister Stephen Hammond. This could then affect the drivers' license and influence futurecar insurance premiums.
Currently an anomaly exists whereby a driver can drive after taking illegal drugs and only be prosecuted if it can be proven that their driving was impaired. This involves police having to carry out roadside co-ordination checks. However, under the new proposals roadside drug-testing machines will be introduced.
Mr Hammond spoke to ITV's Daybreak programme and admitted that current laws make it particularly difficult to convict people who drug-drive. He said: "We've all recognised how serious this is. There was an offence on the statute book but it actually made it very difficult to prosecute anyone under that offence for drug-driving."
The Government is now putting road safety "at the top of our priority" according to Mr Hammond, who added that drug-driving is reckless and irresponsible and can cause fatal accidents.
He admitted that something needs to be done to ensure prosecution is much easier.
Copyright Press Association 2013