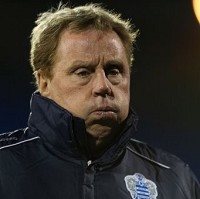 Queens Park Rangers manager Harry Redknapp has pleaded not guilty to speeding and failing to supply the motorist's identity after an incident in Dorset last year.
The 66-year-old was allegedly doing 38mph in a 30mph zone on The Avenue in Poole on October 23. The Crown Prosecution Service also charged Redknapp under section 172 of The Road Traffic Act.
The former Tottenham Hotspur boss, of Panorama Road in Sandbanks, Poole, was represented by Jonathan Morrissey at Bournemouth Magistrates' Court on Monday. He entered not guilty pleas on Redknapp's behalf.
Charles Nightingale, prosecuting, told the court Redknapp was unclear whether he or wife Sandra was behind the wheel at the time in question, according to the Bournemouth Echo.
Redknapp could avoid a trial by providing the information required. If found guilty of the offences, Redknapp is likely to face an inflatedcar insurance premium when it comes to renewing his policy.
Copyright Press Association 2013