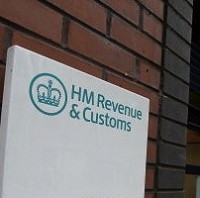 Tax officials claim that fuel laundering will become virtually a thing of the past by next April.
That is because they are introducing a new tell-tale red dye.
The dye will make it easy for roadside enforcement officers to spot fraudsters who drive illegally on cheaper red diesel, meant for use in agriculture.
The practice deprives the British treasury of £400 million each year through lost duty revenue. It is a particularly big problem in Northern Ireland, where the practice costs £80 million alone.
Pat Curtis, a senior official for HMRC, says it is going to be nearly impossible to get rid of the marker placed in tax-rebated fuel. He said the marker is going to "virtually eliminate" such laundering.
Simon Williams, fuel spokesman for the RAC, said: "This is an important development which will prevent fraudsters cheating the system for profit.
"The environment will also benefit as there will be no more illicit dumping of hazardous chemicals used to remove the existing dye.
"Going forwards everyone driving a diesel vehicle on the road will have to buy legitimate fuel from a forecourt so there will be no avoiding paying fuel duty to the Government."
Copyright Press Association 2014