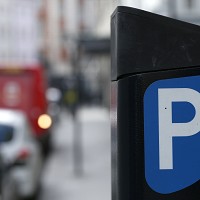 Councils in England raked in almost £700 million from parking charges last year - a record profit.
A study by the RAC Foundation reveals local authorities generated £693 million from their parking operations after running costs were taken into account in 2014/15, up from £667 million in the previous 12 months.
Unsurprisingly, the five councils with the largest surpluses were all found in London. Westminster (£46.4 million) topped the charts, followed by Kensington and Chelsea (£33 million) and Camden (£24.5 million).
In light of the findings, the RAC Foundation is urging authorities to tell the public where the money goes.
"The financial sums involved in local authority parking are huge and the overall profits eye-watering," says its director Steve Gooding.
"Once again the year-on-year direction of travel is upwards. When a parking profit is made the law states that, essentially, the money can only be spent on transport and environment projects. We are simply asking that all councils publish annual reports to tell drivers exactly where this huge excess ends up."
Copyright Press Association 2015. Motoring News articles do not reflect the RAC's views unless clearly stated.