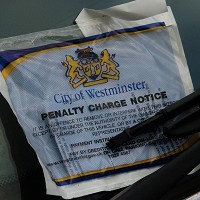 The number of fines handed to motorists for minor offences has reached a record high, it has been reported.
A total of 1.32 million fines for minor infringements were issued in 2011/12, up by 16% compared with the previous year, according to the Daily Mail.
The fines added up to £135 million for the period, the paper added, with London drivers being hit the hardest.
Motorists in the capital were handed 850,000 fines, an increase of more than 50,000 on the previous year's figure of 797,000.
Outside of London, councils issued a total of 527,027 fines in 2011/12, an increase of nearly 50% on the previous year. Reading Council handed out nearly a fifth, or 101,000, of these fines.
Sarah Rice, from the RAC, told the Mail: "It really does look as though motorists are being used to raise revenue for cash-strapped councils.
"Cameras need to be set up fairly and signed clearly so that drivers are not unduly punished for minor errors just to generate more money for the authorities.
"Motorists are generally law abiding and want to obey the rules."
Copyright Press Association 2014