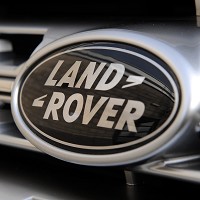 Land Rover's Range Rover Sport has been awarded 4x4 of the Year status by a magazine.
4x4 Magazine also decorated the Range Rover Sport with the honour of 'best in premium class', beating 24 other 4x4s in the market, as well as handing the Range Rover Evoque the 'top range SUV class' award.
Other models to be praised included the "highly recommended" Land Rover Defender in the 'hardcore class'.
Editor Nigel Fryatt said: "The Range Rover Sport is a worthy winner of the prestigious 2014 4x4 of the Year award. Indeed it is such a significant vehicle that you wonder if it is the best product ever to come from the Land Rover stable, of any era."
The Range Rover scored a rating of 90%, with judges picking out the 3.0-litre SDV6 engine, on-road handling, off-road prowess, towing ability, comfort, and design as its best features.
They deemed it to be the "revelation of the premium group, if not the whole test", with the Terrain Response 2 system a particular stand-out feature of the off-roader.
Copyright Press Association 2013