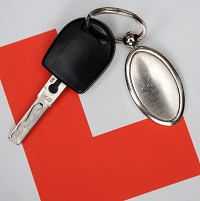 The age limit for those wanting to learn to drive in Northern Ireland will be reduced to 16-and-a-half as part of Environment Minister Alex Attwood's measures to promote safer driving.
Other plans include abolishing the 45mph speed restriction, as well as replacing the R plate with the N plate - meaning new driver - which is expected to be shown in the first 24 months after passing the test.
It is hoped that the proposals outlined by the Environment Minister will improve road safety and reduce the number of injuries caused while driving. The plans could also help to lessen the cost ofcar insurance premiums if fewer accidents happen as a result of the policy change.
Mr Attwood said: "These proposals would create the most radical change in the driver training regime for a generation. I know that the proposals will challenge our thinking. But the objective of better road safety with the ambition of zero road deaths on one hand and reduced driver premiums on the other makes a bold and informed approach the right approach."
The new measures could be implemented at the Assembly at the tail end of 2012 if the Stormont Executive accepts the plans.
Copyright Press Association 2012