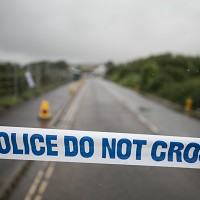 The RAC Foundation is calling for the introduction of national road safety targets to halt the recent rise in casualties across England and Wales.
Later this week the Government will release detailed figures on the number of deaths and injuries recorded on the nation's roads last year.
They will show that there were 1,775 road deaths in 2014, a rise of 4% compared with 2013, according to the RAC Foundation. There was also a 5% rise in the number of serious injuries to 22,807.
It is the second time in the past four years that the casualty figures have gone up, although they are still lower than the average for the period 2005-09.
The motoring research charity has raised concerns that the lack of a national target along with reduced spending on road safety at a local level have caused focus to be lost on cutting the number of deaths and injuries.
For its Road Safety Since 2010 report it surveyed 34 local councils in England to assess their attitudes to road safety in their areas.
It found that 85% thought the changes in resources and capacity since 2010 had had a negative impact on road safety, while 60% rated progress in road safety overall as poor.
The report also highlights the rise in fatalities among vulnerable road users such as pedestrians, cyclists and motorcyclists, increasing from 46% of all road deaths in 2005-09 to 50% last year.
RAC Foundation director, Steve Gooding said: "Because of a lack of central focus, and faced with swingeing budget cuts, English councils have not prioritised road safety and have seen a lot of experienced staff leave.
"We also need to see more systematic sharing of best practice. Why has Scotland managed to achieve a decline of nearly a third in those killed or seriously injured on the roads over the past five years while Wales has only managed a fifth of that?
"We should be proud of our long-term road safety record, but new impetus is needed to protect it."
The report was published by the RAC Foundation and the parliamentary advisory council for transport safety.
Copyright Press Association 2015