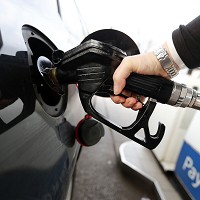 This year's RAC 'Patrol of the Year' will compete in an eco-driving extravaganza across the UK.
Ben Wilson, who took top spot in the RAC Patrol Ambassador of the Year competition, has been chosen to take part in the MPG Marathon, which sees drivers cover more than 300 miles over two days.
The 37-year-old will be driving the Mercedes Vito van that he uses on patrol every day, complete with 500 parts and tools in the back.
Competitors must complete the course using as little fuel as possible.
They are allowed to find the most efficient route between set checkpoints, rather than following a standardised route.
Those with the highest MPG in each of the 13 classes will be crowned the victors. The best of these will be named overall champion.
Ben, who was named 'Patrol of the Year' after seeing off competition from nearly 1,500 colleagues nationwide, says he is looking forward to putting the Vito through its paces.
He said: "I'm really looking forward to taking part in the 2015 MPG Marathon and seeing what we can do in the Vito.
"It's a great opportunity to use this as a benchmarking exercise for fuel efficiency which can be applied to the rest of the RAC patrol fleet, so it is really useful operationally for us."
Copyright Press Association 2015