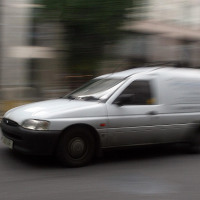 The RAC has launched a new telematics app to help business drivers get the most out of their vehicles.
It brings together driver behaviour data, journey history, vehicle health information and engine fault alerts all in one place.
The free app, which is used in conjunction with the RAC device, will provide customers with all the information they need to understand vehicle cost management and give the individual driver a similar level of information that a fleet manager would see in their vehicle portals.
RAC Telematics managing director Nick Walker says: "The new RAC Telematics app is a powerful tool for the driver, putting a huge amount of information at their fingertips.
"Not only will it help them to take full advantage of the telematics technology by using features such as driver score and mileage reports, but will also help them to identify when individual components are not working properly so they can be proactive about vehicle maintenance."
By syncing with the RAC Telematics unit fitted in the vehicle, the new app will provide the user with:
Mr Walker adds: "Telematics is proving to be a vital tool for businesses as functions such as driver scores encourage better and more efficient driving. This can lead to better MPG in vehicles helping to bring down fuel costs, and driving at slower speeds helps to cut accidents and reduce wear and tear on their vehicles.
"The new app will enable individuals to have access to the kind of information that typically fleet managers will have on their dashboards back in the office. Now drivers can keep up to date with their own driver score, check on the vehicle health of their car and get accurate mileage reports, which will be a key feature for a lot of businesses.
"RAC Telematics customers will see the value in bringing all these functions together in one app which could help them develop better driving habits and save time and money as a result."
The app is now available to download for free from the .
Copyright Press Association 2016. Motoring News articles do not reflect the RAC's views unless clearly stated.
https://itunes.apple.com/gb/app/rac-telematics/id1090853296?mt=8 (iOS App Store)