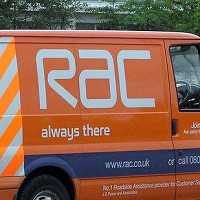 The RAC will provide roadside assistance to Proton vehicle drivers for the next three years after extending its contract with the firm.
The deal covers roadside, recovery and at home cover for around 7,000 vehicles across the country. It will include used and extended warranty vehicles as well as the new "dual fuel" Proton vehicles.
Alan Grear, partnership manager of RAC Corporate Partnerships said: "We are delighted to continue to work with Proton. I believe that our close working partnership of over six years gives us the required experience to ensure we can maintain, and improve upon, the excellent levels of customer service required during these testing times.
"We have a very strong technical relationship with Proton which means we can ensure great roadside performance in terms of fix rates and customer service, making sure that Proton Cars (UK) Ltd and their customers are in the safest possible hands."
Brian Collier, managing director Proton Cars (UK) Ltd said: "We closely monitor the level of service RAC gives our customers and we are very pleased with the consistent level of achievement. This made our decision to renew the contract very easy."
Copyright © Press Association 2009